Folding Shower Commode Chair For Patient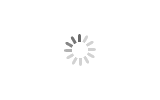 Folding Shower Commode Chair For Patient
AHC-ZM036

Guangdong

45-50 days

2000 sets per month

$35.0 - 45.0

50
Price:$35.0 - 45.0
MOQ:50
Designed to fit around the toilet pan.
Provides support for the user when lowering onto or rising from the toilet pan.
The handles are slightly angled to provide better leverage.
Handle - slightly angled to provide leverage when rising from the toilet seat
Aluminium - construction
Extension legs - height adjustable
Rubber tips - slip resistant
Folding Shower Commode Chair For Patient
INTRODUCTION
Folding Shower Commode Chair For Patient-Commod chair frame
PRODUCT FEATURES
Suit for bathroom use.
Height adjustable.

The frame is made from aluminium tubing.

Frame-powder coated paint,treated for corrosion resistance.
Suction-rubber tips.
MAIN PARAMETER
Product Name

Folding Shower Commode Chair For Patient

Weight Capacity

180 kg

Size

L61.5 * W66.5 * H73-83cm

Thickness

1.25mm

hardness

T6

Aluminium alloy pipe diameter

25

Advantage

Aluminum alloy frame


Designed to fit around the toilet pan.

Provides support for the user when lowering onto or rising from the toilet pan.

The handles are slightly angled to provide better leverage.

Handle - slightly angled to provide leverage when rising from the toilet seat .

Aluminium - construction Extension legs - height adjustable.

Rubber tips - slip resistant.

Function

Suitable for hospitals, nursing homes and other institutional use.

PRODUCT DETAIL
we have product details,product design,product height adjustable,product thickness and product sizes below: